Conditions de ventes:
-Les conditions de ventes mentionnées ont teneur légale.
​
-Le paiement de factures PayPal ou de réservations peuvent être fait directement sur la facture digitale avec une simple carte de crédit, Bitcoin ou autres cryptomonnaies ou PayPal, il est aussi possible de payer comptant ou via Transfert Interact et les paiement y seront ajouter a la facture manuellement pour vous permettre d'avoir votre paperasse a jour en ce qui as attrait a cette transaction et toute ces conditions.
​
-Les ventes au mineurs sont interdit sauf avec une entente écrite avec un gardien légal.
​
-Il est de votre responsabilité de connaître vos lois provinciales et locales en ce qui concerne l'achat et la garde de serpents.
​
-Les dépôts sont d'un montant minimum de 20% du prix total et ne sont pas remboursables. Si pour une raison ou une autre je ne peut pas livrée votre animal je vous rembourserez bien sur. Il n'y as pas de retour sur achats, les ventes sont finales.
​
-Les réservations sur une bête sont un arrangement déterminé avant le dépôt de 20%. Si l'acheteur ne peut respecter l'entente de paiement, une surcharge de 13% sur le total donc prenons un arangement que vous pouvez respecter.
​
-La livraison, le sexe, la santé et la génétique est garanti. (Un certificat de génétique sera fourni pour identifié votre animal.)
​
-Tous les animaux seront vendues et livré en santé. Il est de votre devoir d'être disponible a aller ramasser a votre colis au centre FedEx locale entre 8am et 5pm. Pour les livraisons avec Air Canada Cargo ou autre services d'expédition d'animaux de compagnie c'est entre 8am et 11pm. La garanti de santé est limiter a 7 jours maximum donc c'est de votre responsabilité de me contacter a l'intérieur de ce délai pour que je prenne en charges et que je règle quelques problèmes quoi que ce soit par mes moyens. Je ne rembourse pas ni prend aucunes responsabilité pour des éventuelles problèmes encourus par des services de tiers partis.
​
-Les livraisons sont effectuer par FedEx Express, Air Canada Cargo ou Reptile Express.
​
-Le prix de livraison est déterminer lors de la vente mais c'est généralement 75$ prix fixe partout au Canada. La surcharge est de 300$ plus la livraison a l'international par espèces. Je peut expédier durant l'hiver quand il y as une période au dessus de -5c pour les deux régions.
​
-Les ventes a l'international sont disponibles, veuillez me contacter via e-mail ou via les médias sociaux pour tout les détails.
​
-L'expédition de bêtes en vie et en santé sont toujours garanties. Veuillez m'envoyer une photo lors de la réception, merci.
​
-Un
certificat de génétique
Digitale NFT sur le BlockChain Ravencoin est disponible et pour seulement 10$.
​
-Les proies congelés sont expédier via Expédibus.
​
-Contacter moi si vous avez des questions. Merci de votre confiance.
© 2010 Serpentexotics. All rights reserved.
Montreal, Quebec, Canada | 514-641-6046 | e-mail: serpentexotics@gmail.com

International shipping available please inquire for details.
L'Expedition international, veuillez me contater pour les details.





Terms and Conditions:
-The terms and conditions of sale are legally binding.
​
-Payments can be made on PayPal reservation invoices directly with any credit card, Bitcoin and other cryptocurrencies, PayPal account but also Cash or EMT's can be made to serpentexotics@gmail.com and this invoice will be updated for you to have your paperwork
​ pertaining to these conditions.
​
-No sales will be made to persons under the age of 18 without prior written consent from responsible guardians.
​
-It is the buyers responsibility to be familiar with, and adhere to all Provincial, State and local laws regarding the sale and keeping of these reptiles before committing to a purchase.
​
-Delivery. Sex, health and genetics are guaranteed. (A genetics certificate will be offered with your snake to identify it)
​
-All animals are shipped and delivered healthy. You must be able to go pick up your package at your local delivery hub from 8am to 5pm for pick up with FedEx live. From 8am to 11pm at your local airport with air Canada cargo and other airlines pet shipping service. Health guarantee is 7 days so please contact me in this time frame so I can help remedy any situation if anything seems to be an issue and it will be resolved. I neither reimburse or take responsibility for any third parties actions or treatments.
​
-Deposits are a minimum of 20% of the total and are non-refundable. . If in the event I cannot deliver said animal, I will refund deposits naturally. Sales are final, I do not accept returns unless an animal is not sexed correctly.
​
-Deposits to reserve a snake are arrangements to pay within a certain time, if the arrangement is not respected a surcharge of 13% of total kicks in so lets stick to an arrangement you can respect.
​
-Snakes are shipped via Air Canada Cargo, FedEx Priority overnight, private drivers or ReptilesExpress.
​
-Shipping cost is determined at the time of sale. Shipping is usually 75$ Flat rate anywhere in Canada. International orders are 300$ plus shipping per species. I ship in winter when there is a window above -5c for both locations. The only way to save shipping costs is to pick up in Montreal.
​
-I guarantee live and healthy arrival with shipping. Please send a pic once animal is arrived. Also please double check sex yourself or ask a qualified breeder if for breeding purposes, errors are rare but not impossible.
​
-A NFT
genetics certificate
on the $RVN blockchain is available on request for an extra 10$
​
-Frozen feeder are shipped via Greyhound express packages.
​
-Make sure to contact me if you have any questions. Thx for your confidence.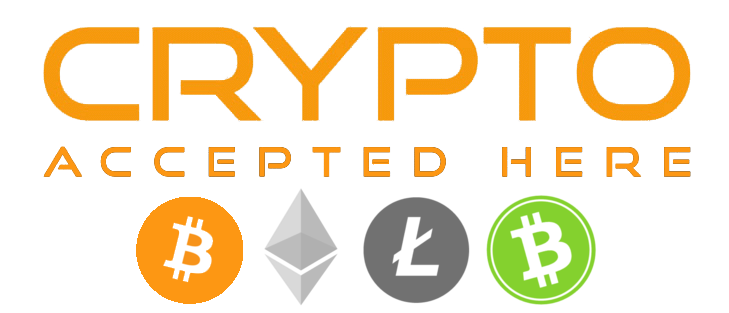 To receive the genetics certificate NFT's create a wallet at https://mangofarmassets.com/ and reach Out to me I will make and mint the certificate and send to your wallet.